As you may have noticed, I'm going through an obsessive blogger phase. Don't worry, I'll make up for it later by not blogging for a couple months.
When I first started reading
this
tribute to the movie
The Monster's Christmas
(don't worry, I had never heard of it either) I was slightly intrigued and then I saw the following and it is now my mission in life to find this movie.
I can't stop watching this; it's hypnotic. In my mind, when she makes the face, there are sound effects.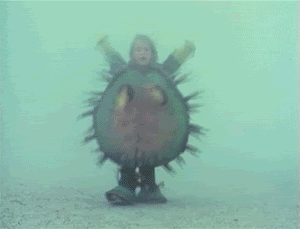 And this may just be my new favorite song.